Our Team
Administration | eLearning Support | Instructional Associates | Online Developers
Administration
Leadership and administrative support for CTLR.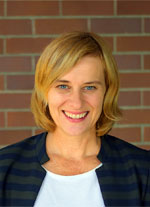 Tannis Morgan



Associate Vice President, Academic Innovation
Tannis is the Associate Vice President, Academic Innovation with responsibility for the Library, Learning Centre, School of Instructor Education, and the Centre for Teaching, Learning and Research. She is an advocate of open education practices in higher education, and much of her work has been at the intersection of online and distance learning and open education. In her personal time, Tannis joins her 3 kids on the mountain for snowboarding or biking, or dabbles in painting and writing.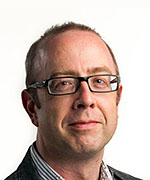 Andrew Dunn



Manager, Online Learning Strategy and Design
Andrew joined VCC in January 2019. After completing a degree in archaeology in Edinburgh, Scotland, he decided that his career lay "in ruins" and retrained as an elearning developer, working in academic and health care organizations. He's been in Canada since 2006, and when he's not coordinating or developing online learning resources, he sings tenor in the Vancouver Gaelic Choir, is a Whitecaps season ticket holder, and likes to traumatise his cat Niichii via the medium of accordion.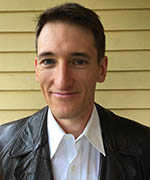 Todd joined us in the fall of 2017. He previously worked in administration and communications for both the City of Ottawa and the Province of Ontario, before opting for the gypsy lifestyle of professional musician. From 2007-2017, his work as a percussionist took him on many adventures and offered innumerable life lessons. In addition to his part-time work at VCC, Todd continues to manage other internationally touring musicians, as well as teach music lessons and perform in local theatre productions. He has studied at McGill, UBC, SFU, and Humber College. His greatest teachers are his children, who keep him busy doing their laundry and challenging his understanding of philosophy and ethics. Todd is an avid cyclist as well as an amateur of the fine sport of squash.
eLearning Support & Media Development
eLearning Support provides VCC faculty and staff with just-in-time help and training on educational technologies, including VCC's Moodle LMS. We also support design and production of digital media for online learning. Email eLSupport@vcc.ca and one of our team will contact you.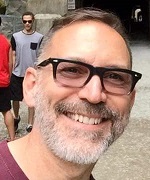 Blair Friesen



eLearning Support Technician
Blair joined the Centre for Instructional Development in September, 2009. He has been with VCC since 1990 and has held several positions, including working closely with Frank Fornelli (retired) to help create and manage the "Purple Door" self-paced computer lab. He has a diploma in Computer Information Systems from Langara and has also completed the Instructor Diploma Program. Blair's teaching experience includes his time in the former Business & Computer Studies Department as well as at UAG Único in Guadalajara Mexico, where he taught introductory computer courses to students of the Bilingual Administrative Assistant Program.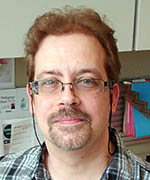 John Love



eLearning Media Developer
John became our eLearning Media Developer in May 2011. Before working at VCC, John spent over 20 years in the high-tech sector as an art director, graphic designer, web designer and technical writer. Early in his career, he taught computer graphics courses for the VSB evening program and contributed in front of and behind the camera on two award-winning educational TV series for BC's Knowledge Network. John has a diploma in fine arts from the Emily Carr College of Art + Design (1989), and continues to take an active interest in art, culture and new media. He blogs regularly and published his first novel in 2009.
Instructional Associates
Instructional Associates (IAs) provide pedagogical and administrative leadership and support to VCC Faculty. Email IASupport@vcc.ca and one of our IAs will contact you.
Andy became an Instructional Associate at VCC in January 2017. Andy has taught adult upgrading and university transfer physics at VCC since 2003, after previously teaching at Douglas College and Kaplan Inc. Andy was also department head of science at VCC from 2010 to 2015. He has a Master of Physics degree from the University of Kent (Canterbury, UK) and a PhD in Physics from the University of Cambridge (UK). Andy's interests lie in student motivation, program design and implementation, as well as educational leadership. In his spare time Andy likes to hang out with his children and play strategy games, all while fitting in as much hiking and trail running as possible.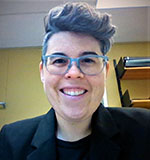 Emily joined the CTLR team in 2022. She started at VCC in 2010 as a tutor in the Learning Centre and also as faculty teaching Chemistry 11/12. Her most recent role was as Coordinator for the Learning Centre from 2016-2022, where she supported student academic success through designing and leading a variety of workshops on learning strategies for students across the College, implementing new services, and leading the department in various strategic initiatives. Emily has a PhD in Analytical Chemistry from the University of British Columbia, a B.Sc. in Chemistry from Oregon State University with a minor in Spanish, the Provincial Instructor Diploma, and a Certificate in Online ELearning/Instruction. Emily's interests lie in how learning works, holistic learning, student-centered / active learning, curriculum design, and Indigenization/decolonization/reconciliation and EDI. In her spare time, Emily likes to hike with her kids all over the lower mainland, bike, try new recipes, and read.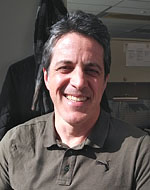 Francesco joined the CTLR team in February 2019. He has been with VCC since 2010 and has worked as an Instructor in the EAL, LINC, and Business Management departments. He also served as Coordinator for VCC's Learning Centre from 2016 to 2017. Francesco's interests include learner autonomy, collaborative learning, curriculum development, and online/blending learning. He holds a B.A. in Communication (SFU), a Diploma in TESOL (Teaching English to Speakers of Other Languages) (University of Cambridge), an M.A. in TESOL (Sheffield Hallam University), and the BC Provincial Instructor Diploma (VCC). While working in Brazil in the 2000s, Francesco rediscovered his love for soccer, and you can now find him on the field 4-5 days a week playing and coaching "the beautiful game".
Julie Gilbert joined the CTLR as an Instructional Associate in July 2019 and has been faculty at VCC since 2005. Her educational background includes a BSN from the University of British Columbia; an MN, with an education focus, from Athabasca University; the Provincial Instructor Diploma from VCC, as well as certificates in childbirth education and critical care. As Department Leader of the Practical Nursing Program, Julie led curriculum development, implementation and evaluation. Julie has experience with education program review processes through committee involvement with the B.C. College of Nursing Professionals. With her background in nursing and nurse education, Julie values quality education that is student centered, experiential, and competency-based. When not at VCC, Julie can be found embracing the outdoors through biking, hiking, running or skiing.
Online Developers and Leaders
Online Developers (ODevs) provide support to VCC departments to plan and create online and blended courses and activities. Email ODev@vcc.ca and one of our ODevs will contact you.
Heidi initially joined CTLR as an Online Developer and Leader in 2020. She has been with VCC since 2004 as an instructor in the Certified Dental Assisting/Dental Reception Coordinator program. She has worked as a department head and serves on various education council committees. Heidi obtained her Provincial Instructor Diploma (VCC), Adult Education Diploma (VCC), Certificate in e-learning (VCC) and a master's degree in Curriculum Development and Instructional Design (SFU). Heidi enjoys the challenge of helping others with course design that is motivating and engaging for all learners.
Venecia initially joined CTLR as an Online Developer and Leader in 2020. She is a VCC instructor in the departments of Business Management and English as an Additional Language. Her educational background includes a bachelors in Spanish & International Relations, a master's degree in Comparative Cultural Studies and certification in teaching English to non-native speakers. She has worked as an instructor and curriculum developer in Jamaica, Japan, England and Canada. Venecia is passionate about employing technology to design and deliver engaging and inclusive course content. Venecia currently sits on the EDI Advisory Committee at SFU and is also a member of the Decolonization, Reconciliation, & Indigenization Standing Committee of the Federation of Post-Secondary Educators of B.C.