Constructive alignment is an approach to course design where the three key elements of any course – learning outcomes, assessment methods, and teaching & learning activities – are intentionally aligned to ensure students can achieve the course learning outcomes. "Constructive" refers to the idea that students engage in deep learning and construct meaning through relevant and meaningful learning activities. Alignment is what the instructor does to ensure that assessment tasks and teaching and learning activities support student achievement of the course learning outcomes.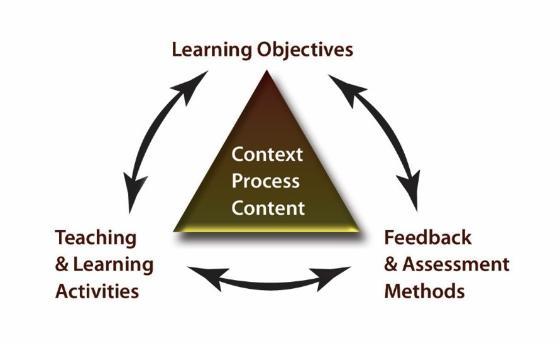 Image source: Let's not take the constructive out of constructive alignment (natashakenny.ca)
At the CTLR we use a Backward Design approach to course design to ensure that all elements of your course are connected (see image below). In this model, you begin with what students should know and be able to do at the end of the course and then work backwards to design assessment tasks and learning activities. Contact an Instructional Associates who can walk you through the three stages of backward design.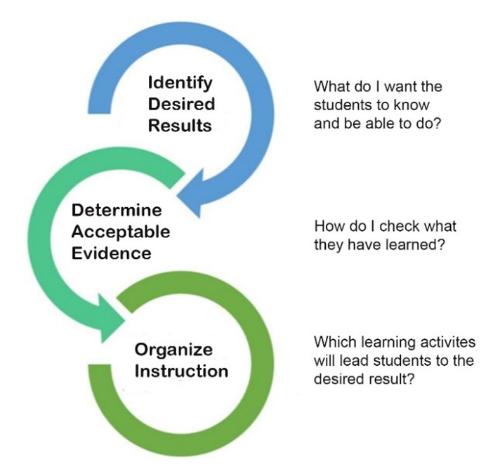 Image source: Introduction: What is Backward Design? : An Introduction to Backward Design (unl.edu)