Research Speaker Series – Centring Intersectional EDI in Research Practices and Approaches

| Date | Day | Time | Room | Location |
| --- | --- | --- | --- | --- |
| November 21, 2023 | Tuesday | 10:00 AM - 11:00 AM | | |
Session Description: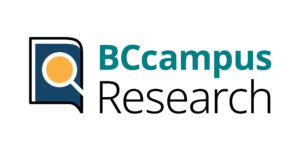 Centring intersectional equity, diversity, and inclusion (EDI) in research practices and approaches is one requirement for practitioners to advance critical knowledge and understandings that practically challenge the current local and global structural barriers that marginalize and limit access and participation for many in educational scholarly communities.
By the end of the session, participants will:
Understand the goals of intersectional EDI as an action-oriented community advocacy and change program.
Critically reflect on the intersections of EDI and their research practices.
Courageously question how much their research aligns with intersectional EDI principles.
Learn how to centre intersectional EDI principles in their research.
Facilitator:
Dr. Moussa Magassa (he/him) is the associate vice-president of Equity, Diversity and Inclusion at Mount Royal University in Calgary, where he leads the development of institutional EDI strategies, policies, and programs that centre the experiences of equity-deserving individuals. Dr. Magassa's approach to EDI is rooted in an intersectional and trauma-informed framework that draws on the lived experiences and voices of equity-deserving people and their allies. Previously, he worked as the principal strategist, Justice, Equity, Diversity, Inclusion, Anti-racism Education, and Community Engagement at UVic. Dr. Magassa is also associate faculty in the UVic Social Justice Studies Program and the Master of Arts in Global Leadership at Royal Roads University. He also works as an instructor in the UVic Intercultural Studies and Practice Program and at the UBC Centre for Intercultural Communication. He holds a PhD in curriculum and instruction (UVic) with special focus on critical race theory, anti-racism, Islamophobia, and human rights education, an MA in human security and peacebuilding from Royal Roads University, a BA (Hons) in conflict resolution and peace studies from Kwazulu Natal University, South Africa, and various advanced certifications in human rights and humanitarian law, conflict mediation, and intercultural competency development.
More About This Series:
The BCcampus Fall 2023 Research Speaker Series offers participants and presenters an opportunity to learn and share knowledge and advocacy on research methods, approaches, and pedagogies when it comes to accessibility, access, Indigenous engagement, and equity, diversity, and inclusion (EDI) in teaching and learning. These livestream webinars, which take place one Tuesday every month from September to December, will allow you to learn and ask questions about new research directly from the researchers involved.
Learning Outcomes:
Broaden your knowledge and research skills in the B.C. post-secondary context.
Learn about Indigenization, EDI, decolonization, and accessibility in research.
Be inspired to participate in research communities of practice or explore the themes in your work.
Connect with academics and community members who share your interests.
Please Note: This session will be recorded, captioned, and made available publicly on BCcampus.ca after the event. You do not need to register to view the recording after the event.
Other Events in This Series:
Research Speaker Series – Centring Intersectional EDI in Research Practices and Approaches
November 21, 2023 10:00 AM