Research Speaker Series – Creative Methods for Enabling the Participation of People with Disabilities in Research

| Date | Day | Time | Room | Location |
| --- | --- | --- | --- | --- |
| December 5, 2023 | Tuesday | 11:00 AM - 12:00 PM | | |
Session Description: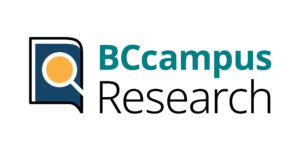 In this seminar Dr. Jane Seale will describe and evaluate a range of creative methods to capture the experiences of people with disabilities in research in ways that are inclusive and meaningful. The methods include memory boxes, sculpture, body-mapping, and i-poems, which Dr. Seale has used with adults with sensory and intellectual impairments and university students with disabilities in formal and informal educational contexts. In reflecting on the success of these methods, Dr. Seale will consider the extent to which participants with disabilities were able to shape and adapt the methods to meet their own goals and evaluate what researchers can learn when using these methods that they might not learn from other approaches.
Facilitator:
Dr. Jane Seale (she/her) is a professor of education in the Faculty of Wellness, Education and Language Studies at the Open University in England. Dr. Seale's teaching and research interests lie at the intersections between disability, technology, and inclusion. A particular focus of her work is the development and evaluation of methods that promote voice and empowerment for marginalized groups, including university students and adults with intellectual disabilities
More About This Series:
The BCcampus Fall 2023 Research Speaker Series offers participants and presenters an opportunity to learn and share knowledge and advocacy on research methods, approaches, and pedagogies when it comes to accessibility, access, Indigenous engagement, and equity, diversity, and inclusion (EDI) in teaching and learning. These livestream webinars, which take place one Tuesday every month from September to December, will allow you to learn and ask questions about new research directly from the researchers involved.
Learning Outcomes:
Broaden your knowledge and research skills in the B.C. post-secondary context.
Learn about Indigenization, EDI, decolonization, and accessibility in research.
Be inspired to participate in research communities of practice or explore the themes in your work.
Connect with academics and community members who share your interests.
Please Note: This session will be recorded, captioned, and made available publicly on BCcampus.ca after the event. You do not need to register to view the recording after the event.
Other Events in This Series:
Research Speaker Series – Creative Methods for Enabling the Participation of People with Disabilities in Research
December 5, 2023 11:00 AM